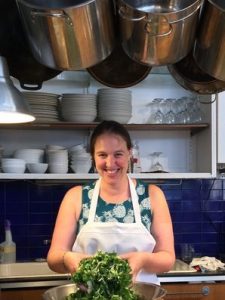 Hi! I'm Brooke Gordon, a health and strategic life coach, and avid cook.
I have over 10 years of experience as a professional manager working with businesses in strategic planning and effecting change. I have a 5-step methodology for my coaching and I care. So you'll get personalized coaching for your specific needs. 
I work with women who have been asked to make a lifestyle change by their doctor. It would be my pleasure to support you on your journey.
What I offer is tailored programs, and not a one-path for all.
Before making a commitment, I think it's really imporant that my voice isn't annoying to you. I have a podcast called More Than Good Food, where you can hear what I sound like. You can find the More Than Good Food podcast here »
Final thoughts.
If you've been asked to make a lifestyle change by your doctor, I'm offering a special "Find Your Path Back to Health" Coaching Session »
I'm really looking forward to working with you.